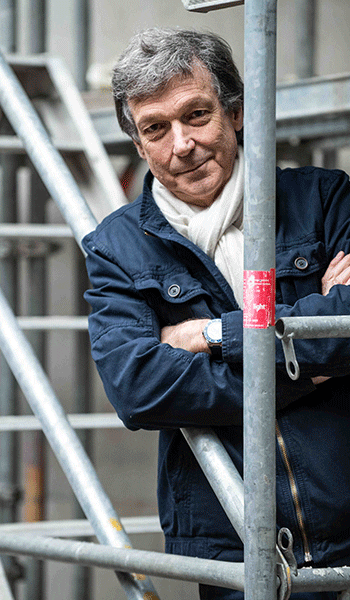 Notre stratégie de développer des actifs industriels et commerciaux offrant des cash-flow sécurisés à long terme a été validée par les acteurs-clés du marché.
As founding investor of Compagnie des Parcs since its creation in May 2006, Sylvain Pelletier supervises the group's investment activity in Switzerland. His responsibilities as Managing Director include the identification, evaluation and eventual realisation of potential new investments, mostly concentrated in Switzerland.
Prior to launching Compagnie des Parcs, Sylvain acted as Acquisition Director within Colony Capital Europe, primarily developing investment activities in Germany.
Through his previous 10-year-experience with La Caisse de Dépôt et Placement du Québec (CDPQ), a Canadian institutional pension fund, he successively served as Acquisition Director Europe, Vice-President Europe and Vice-President Investments. Over this decade, Sylvain developed a dozen of joint-ventures and companies in Europe, with a real estate portfolio reaching € 3 billion in value.
He holds a degree in finance and accounting issued in 1980 by the Laval University, Québec and is also « CPA ».
Nous privilégions la recherche de locataires avec lesquels nous pouvons tisser des liens à long terme pour accompagner leur développement
Matthieu Gires joined Compagnie des Parcs as Vice-President Acquisition & Development upon its creation in 2006. Since that time, he has assisted the Managing Director in pursuing the group's investment activity. As such, he focuses on investment evaluations, market surveys, deal executions and new assets management.
Prior to joining Compagnie des Parcs, Matthieu worked for AXA Real Estate IM as an Asset Manager and was in charge of a € 450M mix-used assets' portfolio.
He graduated from Paris-Dauphine University in 2004 with a Master in Real Estate and Corporate Finance.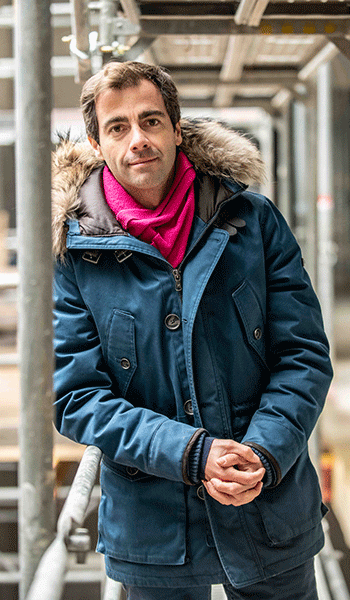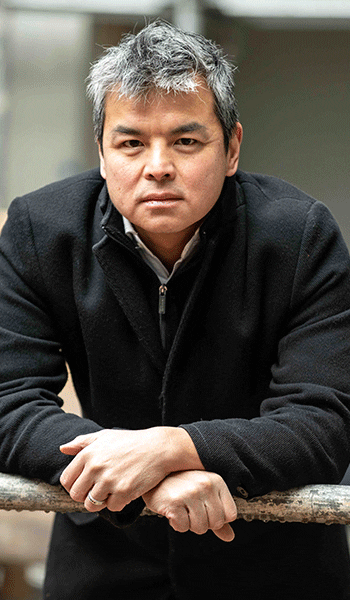 Du développement jusqu'à la réalisation d'un projet, notre objectif principal est d'optimiser le processus de construction, tout en s'adaptant aux besoins de nos locataires.
Quoc-Dung Dang joined Gestiparcs Immobilier SA as Vice-President Works & Construction in June 2012.
He is in charge of buildings management and realisations. He advises and supervises projects for the group, aiming for achitectural and building quality.
Prior to joining the group, he worked in the most reputable architects' offices in Switzerland, where he was responsible for developing and managing important realizations.
Quoc-Dung Dang is a Swiss citizen born in 1971, he is the holder of a diploma in architecture from the l'Ecole Technique Supérieure in Geneva and the Ecole Polytechnique Fédérale in Lausanne (EPFL).
Grâce à un réseau dynamique et pérenne de partenaires financiers professionnels, nous pouvons compter sur des financements compétitifs pour développer nos projets.
Cécile Le Gall joined the team of Gestiparcs Immobilier as Finance Director in 2016. She is in charge of finance and treasury management and closely works with the Managing Director on specific transactions and financing projects.
Cécile has 15 years' experience in construction and infrastructure projects financial management, in well-known institutions such as Bouygues Construction, both in France and Switzerland.
Prior to joining Gestiparcs, she was in charge of financings for downstream projects at Oryx Energies in Geneva.
She graduated from Sciences-Po Paris and from Paris-Dauphine University in 2001 with a Master degree in Corporate Finance & Financial Engineering.
Nos objectifs : Répondre aux besoins de nos locataires et développer des projets sur-mesure, pour accompagner les évolutions du tissu entrepreneurial et immobilier romand sur le long terme.
Timothée Desruelles joined Gestiparcs Immobilier SA in September 2020 as Real Estate Project Manager.
He is in charge of the tenants relationship, focusing with them either on development projects such as operating sites. He works closely with the VP Acquisition & Development and the VP Building & Construction to ensure the most efficient coordination between partners within the Group. He is also involved in the company's new investments and projects developments.
Prior to joining Compagnie des Parcs, Timothée worked for Steiner SA as Real Estate Development Acquisition Manager, he acquired and developped lands which since became new living places for families in Switzerland's french-speaking part.
He graduated from EDHEC Business School in 2010, and ESPI Paris in 2014, with a Master in Real Estate Development.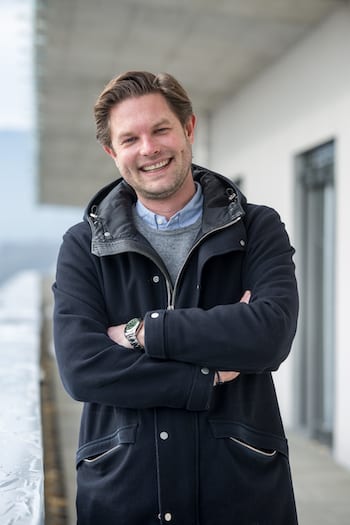 Nos structures à taille humaine, notre proximité avec nos partenaires et locataires ainsi que la forte implication de chaque membre de l'équipe nous permettent des interactions rapides et efficaces.
Veronika Charzat joined Gestiparcs Immobilier in Geneva in August 2020 as Company General Secretary.
She is in charge of the legal and administrative aspects of our operations and human ressources.
She also supervises our Office Manager and assists our General Director.
Before joining the group, Veronika worked as Administrative and Financial Manager for more than 15 years in Germany and France in the Construction business. She had the chance to participate in major international construction projects. She also expressed her talents in HR consulting and even held a stimulating role in a new-tech start-up.
Fluent in French, German and English, she started her studies in Germany and holds a Degree from ESCP Paris in Corporate Finance. She graduated in 2020 from Geneva School of Economics and Management, in Accounting and Financial management.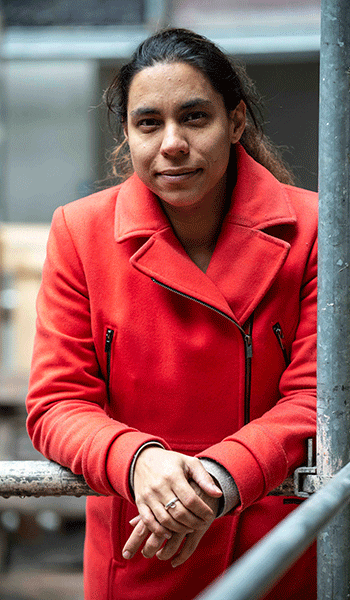 Sibille Juillard joined the Gestiparcs' office in July 2016 as Administrative Assistant. She supports the team in their duties and is responsible for the day to day operations of the office. In relationship with the Luxembourg office, she coordinates the filing of documents and helps with the accounting process.
Her prior positions include Office Manager at the Geneva branch of Standard Chartered Bank and Front Office Clerk at the Geneva Airport Ibis hotel. Sibille holds a Bachelor degree (2005) in Tourism Management.